| | | |
| --- | --- | --- |
| | Submitted by , posted on 24 July 2003 | |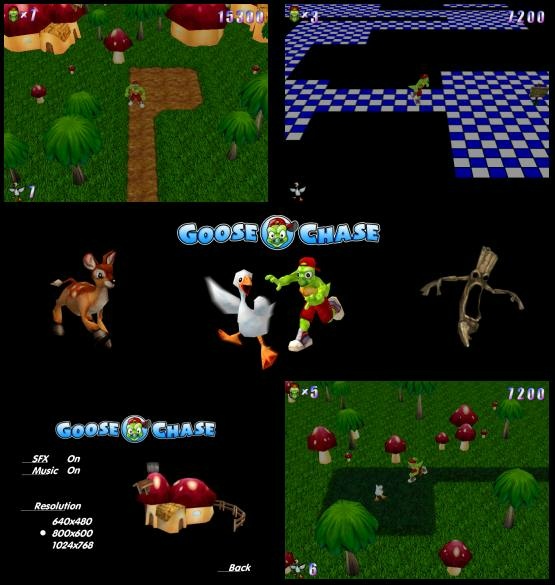 Image Description, by




"Goose Chase" is a fast-paced platform game that reached its final stages of development and it is scheduled to be released this fall. The player rambles through the level avoiding traps and enemies to find each of the geese and scare them till they eventually blow up.

Some of the game features:
Each of the levels is completely randomly generated, so each time you play the game you have a totally different experience
5 different areas and sub-areas to explore
Smooth character animations
Particle systems for bonuses and atmospheric effects
Simple, but effective tile-based engine
Exploding geese =)
Check out http://www.gilzu.com for more information about the characters, the story and a quick peek behind the scenes.