| | | |
| --- | --- | --- |
| | Submitted by , posted on 03 February 2001 | |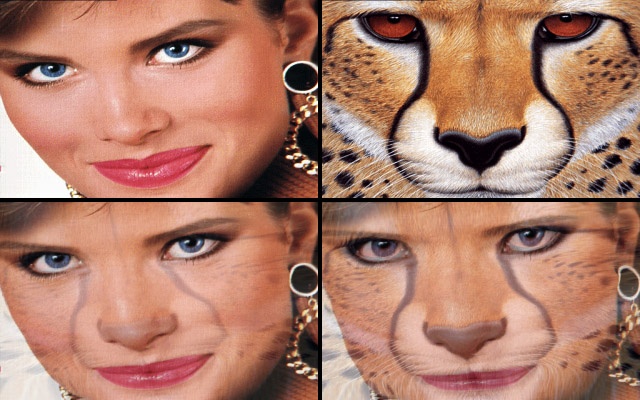 Image Description, by




A long time ago I wrote a shareware program called CMorph ("The Complete Morph"). CMorph was a two-dimensional morphing program that used the same exact techniques that were used in the special effects of some popular movies. I recently released the source code on the Fluid Studios publications page.

In the image above, the top two images are the inputs, and the bottom two images are a couple frames from the output animation.

Some links:
This morph animation can be found here. You'll need QuickTime or some other player that can handle FLC files. Even by today's standards, I think this one holds up.
The DOS binaries can be found here.
And the source is available here.