| | | |
| --- | --- | --- |
| | Submitted by , posted on 09 December 1999 | |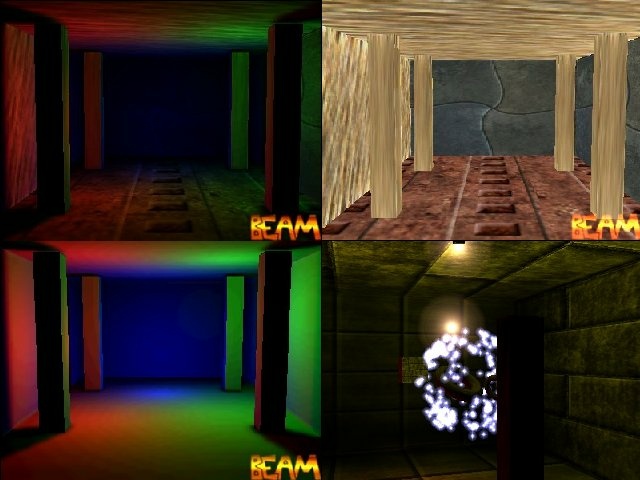 Image Description, by




this is some screenshots from my new engine, BeamEngine, well I couldn't think of a better name. I've been coding on it for a couple of months now, and it's really starting to look like something nice.
Right now it has the nice features:
Hardware rendering through Direct3D
Octree subdividing
Mipmapping, created by engine to save diskspace
Lightmapping with raytraced lighting
Gouraud shaded/Environmentmapped objects
Collision detection (crappy)
Loading of ASC, BMM and MAP files.
Coronas
Particles
Simple scripting (maybe to simple to be called scripts)
The screenshots shows the different lightmaps can do to a scene, it gives it a much better 3d feeling. Anyway, you can download an older version of my engine at http://come.to/coding_zone, in the beta zone.