| | | |
| --- | --- | --- |
| | Submitted by , posted on 20 November 2003 | |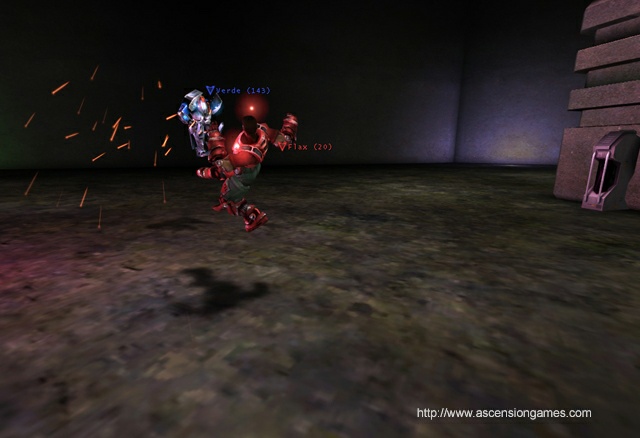 Image Description, by




Hello, This is my first screen shot to flipcode, but I've wanted to send something for a while.

This is a screen shot of our (ascension games) Mod, Muralis. Muralis is a mod for UT2003, and though were not building this from the ground up, I still thought it is an impressive effort from a team who've never put out a mod.

It just so happens that Muralis has been updated! We've added:
New Combat Animations -UMOD Support
Hit and Block Particle Effects
Fixed Ascension Server Filtering
Multiplayer Bot support
As well as a host of bug fixes.
And if that weren't enough, we've even shot and composed a quick gameplay movie (20 meg, divx) all ready for download on http://ascensiongames.com. For more info on Muralis, including screenshots, wall paper, and concept art Visit our media section. Also we want to announce the rest of the features we have planned for Muralis:
Melee Weapon and projectile Gun based combat
Combo system that allows flow between each style of combat
Stuns and knock downs
Special power attacks
Improved Bot AI
Unique Characters with unique attack moves.
Team and Aerial Combos
Custom Sounds, Music
So if you like to play Unreal Tournament 2003,come check us out, and if you want to get involved, send us an email.