| | | |
| --- | --- | --- |
| | Submitted by , posted on 12 August 1999 | |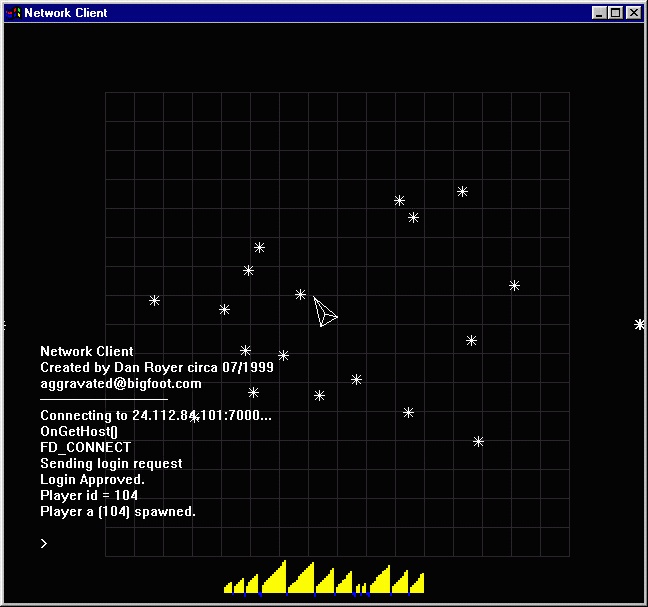 Image Description, by




This is the latest screenshot of Network Client, the demo game that will accompany my article on network programming. The white text is part of a console that logs messages and gives a hint of what's going on in the application. The blue and yellow lines are a lag-o-meter pladgiarized (sp) from Quake III.

(It looks a lot cooler when all the missiles are moving at different speeds and there are a few more enemies, I'll see about possibly taking another pic when I smooth things over)

Believe it or not, those nasty yellow lines are actually an improvement over some of my original code.