| | | |
| --- | --- | --- |
| | Submitted by , posted on 05 June 2000 | |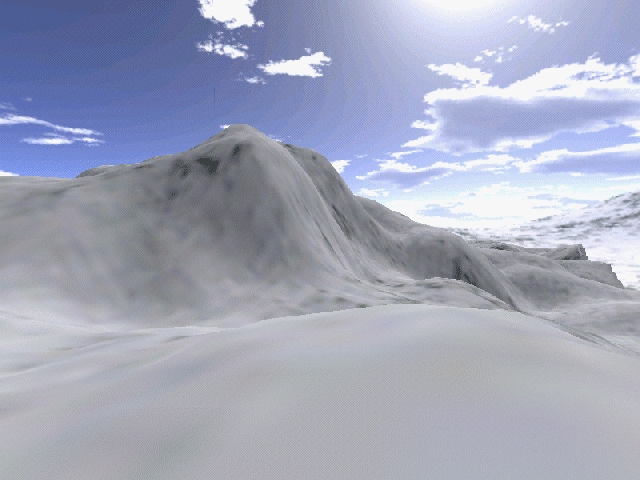 Image Description, by




This is NOT another terrain-engine demo! It's a screenshot from skiing a game that I am making with a friend. All I have done is the 3D engine with terrain, and some collision detection/physics.

The things shown in this image are:
Static lightmapping on the terrain
The really cool sky textures created with Terragen (www.planetside.co.uk)
Things that are there that you can't see are:
There is only 4500 triangles in this image!
The terrain is a quadtree.
I'm using the Nebula engine. (www.radonlabs.de)
I'm just doing this for fun mostly, I'm a 16 year old sophomore in high school, and this is my hobby. I'm looking for some kind of 3D program, so I can add people and objects to the game. (anybody have an old version of TrueSpace or something that they can legally give away? :) I want something that can export Wavefront OBJ files.
Thanks all.