| | | |
| --- | --- | --- |
| | Submitted by , posted on 06 March 2000 | |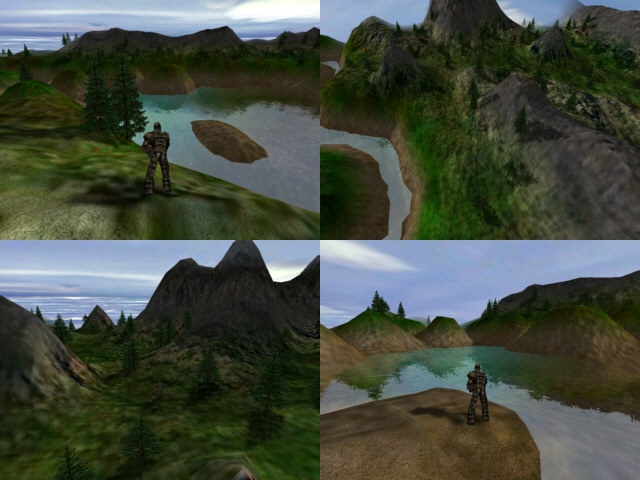 Image Description, by




Here are some screenshots of my current landscape engine which is part of Power Render 3. The engine now features:
Direct3D rendering (DX7)
per pixel rippling water reflections using hardware bump mapping
raytraced terrain shadows and fractal heightfield expansion
dynamic and static soft shadows
color keyed shadows for things like billboarded trees
single giant terrain texture which is procedurally generated
fully deformable terrain
You can download the running demo from http://www.egerter.com.
Please report any problems to powerrender@home.com.